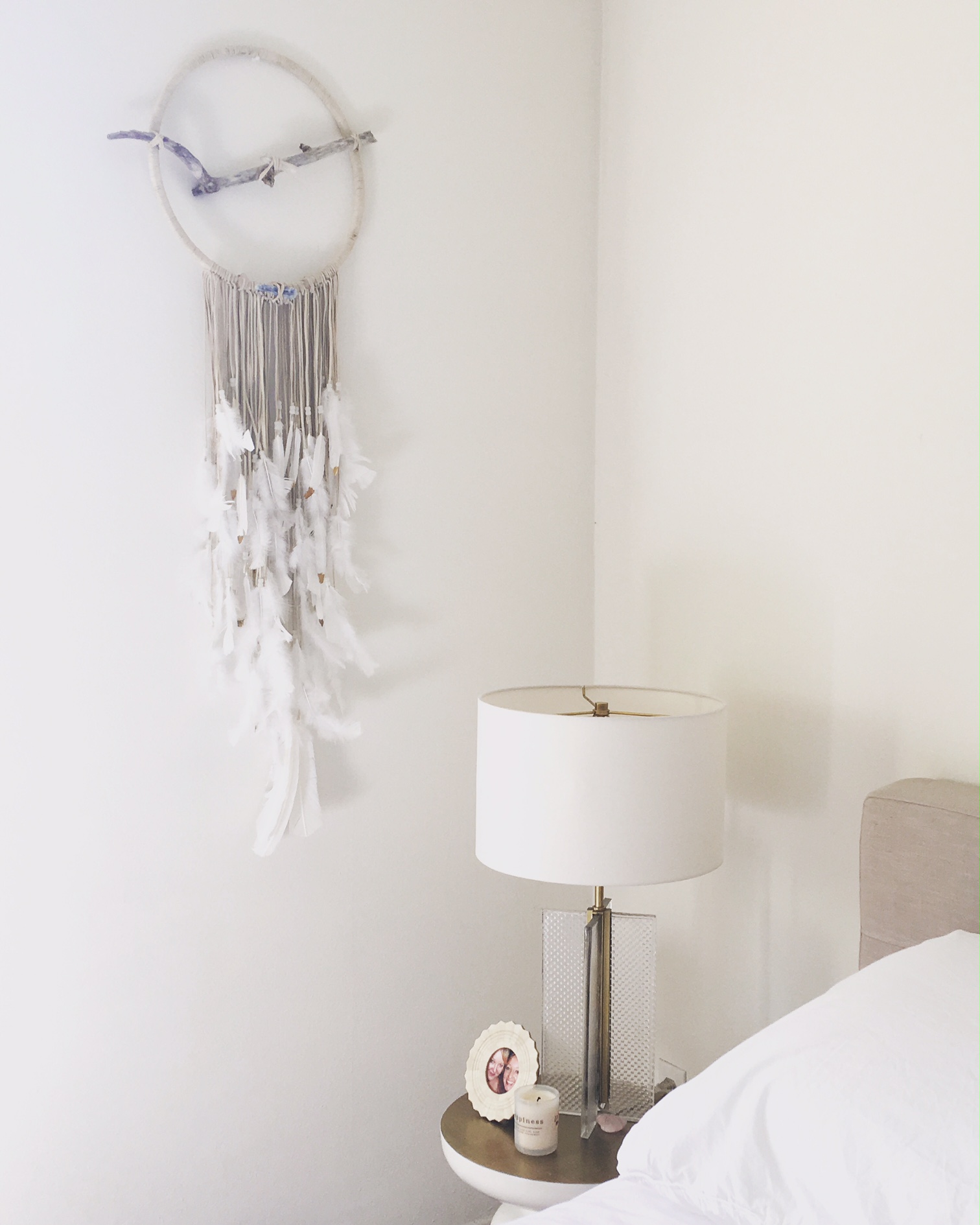 Jubsie
Large (14") dreamcatcher in light suede cord with all white and gold tipped white feathers.
Stones: Crystal Quartz, Rose Quartz, Kyanite
Meaning: Crystal Quartz is the most abundant in the world, Crystal Quartz amplifies whatever energy or intent is programmed into it.
Rose Quartz: Known as the Love Stone, Rose Quartz is a stone of unconditional love. Reawakening the heart to its own innate love, it provides a deep sense of personal fulfillment and contentment, allowing one the capacity to truly give and receive love from others.
Kyanite: Inspiring loyalty and fair treatment to others, Kyanite assists in working through disagreements and disputes, and can aid in repairing damaged relationships. It is beneficial in negotiations, diplomatic missions, arbitration and other forms of communication.
sold out